The Rhythm of the Gaslamp Quarter
The Rhythm of the Gaslamp Quarter
The 4th Avenue Entertainment District
Gaslamp Quarter's hotspot for Live Entertainment
If you're seeking an exciting and dynamic destination to explore in San Diego, look no further than the Gaslamp Quarter. This lively neighborhood boasts a plethora of unforgettable experiences, including the remarkable 4th Avenue Entertainment District.
This vibrant area is teeming with all sorts of exceptional venues, ranging from music clubs to comedy shows and dance parties, guaranteeing that there's always something noteworthy happening. Whether you're a local or a visitor, you'll discover an abundance of enjoyment here. Why not come by and witness the buzz for yourself?
4th Avenue Live Entertainment Hotspots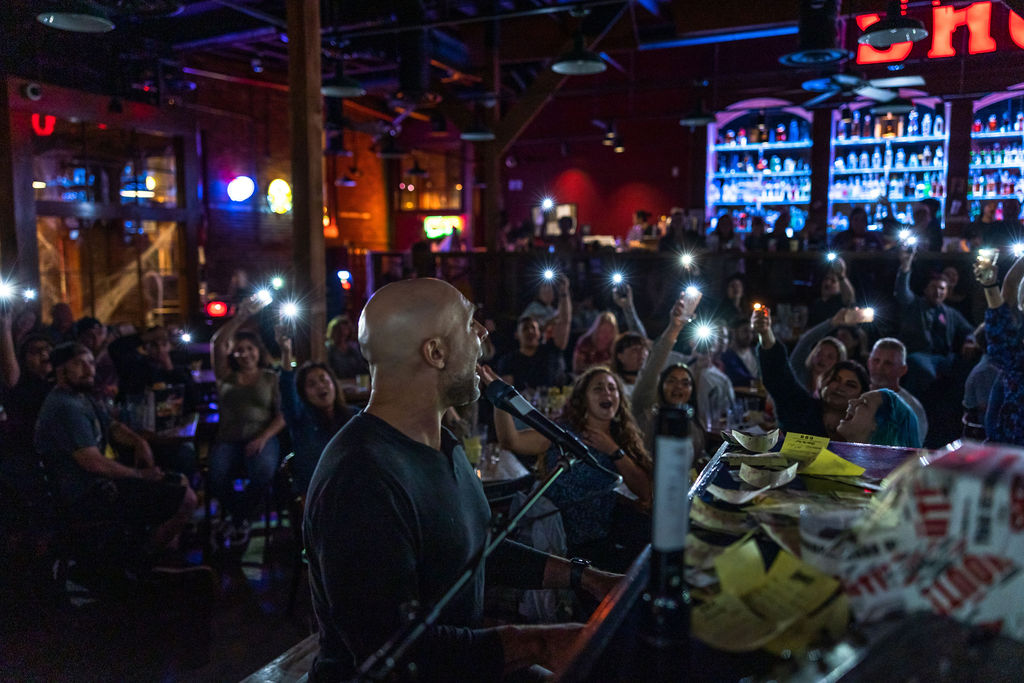 The Shout! House
Location: 655 Fourth Avenue
Laugh, Sing & Shout the night away at The Shout! House. This dueling piano show consists of two piano players, performing at two face-to-face grand pianos. The performances are high energy, with audience participation, staff dancing on stage, comedy, and sing-along. The show is request driven by the audience. The piano players play everything from classic rock hits to modern rap songs and everything in-between.
Garage Kitchen + Bar
Location: 655 Fourth Avenue
Enjoy craft burgers and beer in a rustic environment. Park it at Garage for brunch and dinner! On Tuesday nights, Garage hosts a trivia night with great dining + drink specials and prizes for top contenders. Every Thursday, Friday, and Saturday night 6-9pm, you can enjoy live music performances while dining. Garage is also known for having the best Happy Hour in town! 51% OFF Tue-Sun 4-6pm & Late-Night Fri & Sat 9am-Close.
Werewolf
Location: 627 Fourth Ave
For those looking to start the party early, Werewolf offers one of the highest rated (and most fun) brunches in San Diego until 3pm daily. After brunch, Werewolf switch gears to dig into a night of elevated pub food and howling to the hits with Almost Famous. Don't miss the lively karaoke nights happening 7 days a week from 8pm to 1am.
Tin Roof San Diego
Location:  401 G St
Tin Roof is a live music venue, bar, and restaurant located on 4th and G Street in the heart of the Gaslamp Quarter. Tin Roof features a packed lineup of entertainment – with live entertainment every night. Weeknights feature a mix of acoustic sets, full bands, local & national acts. Weekend nights showcase the country's best bands playing your favorite songs live to keep the dance floor rocking' until last call! Guests can choose from a selection of 24 beers on tap, including local brews, and try a Southern inspired menu with favorites like Nashville Hot Chicken, Street Corn Quesadillas and Southern Cheeseburgers.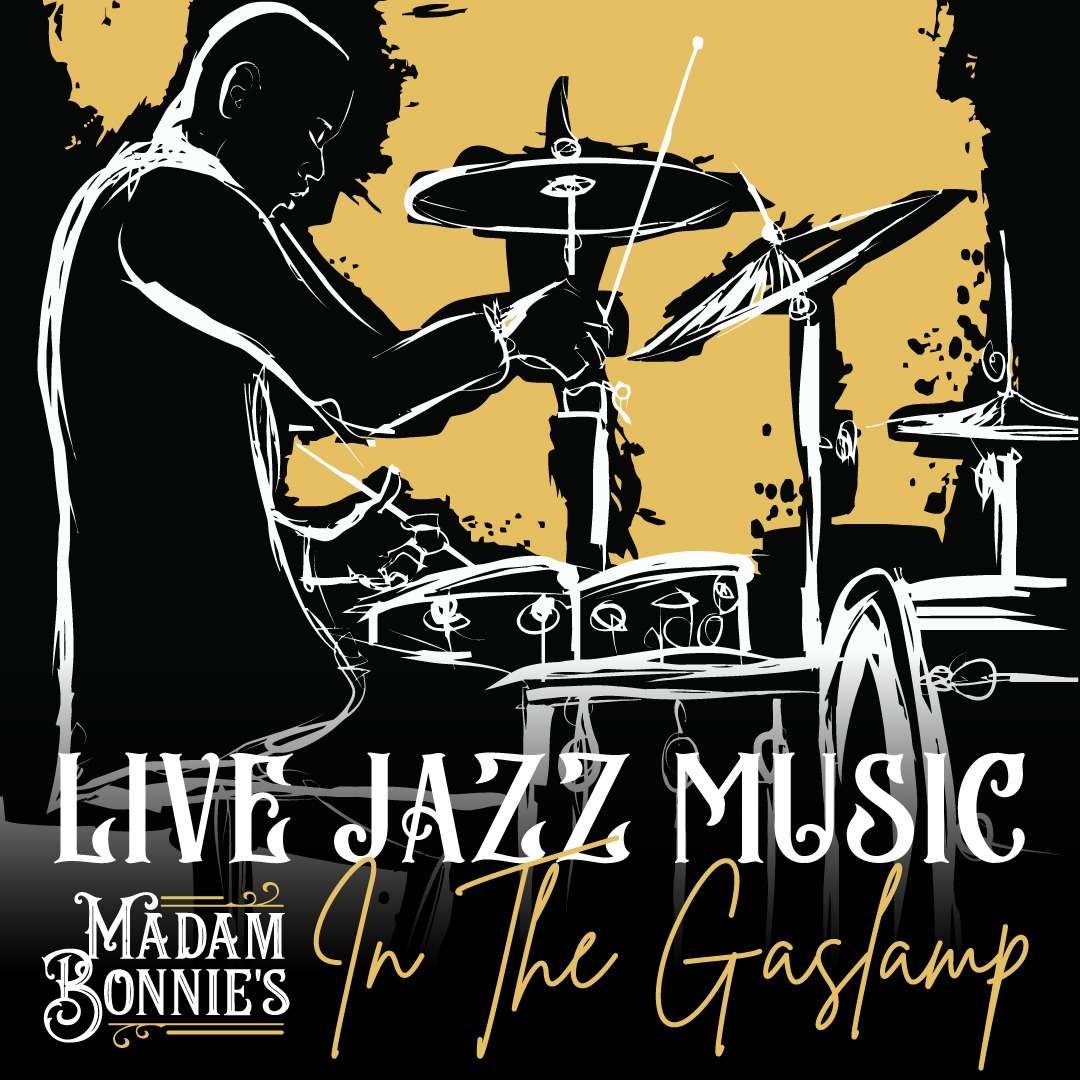 Madam Bonnie's
Location:  411 Market St
Nestled in the historic Gaslamp Quarter, Madam Bonnie's holds a captivating story within its walls. Situated on the first floor of the Gaslamp Quarter Hotel, a 121-year-old building formerly known as the Hotel Lester, Madam Bonnie's restaurant and bar invites you to experience a piece of San Diego's intriguing past and indulge in an enchanting  evening of Jazz.
Adorned with copper finishes, enchanting hanging gardens, and period lighting, their ambiance effortlessly transports you to a bygone era. Their famous cocktails, named after notable women from Bonnie's time, embody both innovation and respect for tradition. From Naomi Parker, the real-life Rosie the Riveter, to Dolores Del Rio, a renowned movie star, each sip is a journey that intertwines innovation and respect for tradition.
WNDR Museum
Location:  422 Market St
New to the Gaslamp Quarter, WNDR museum is a two-story, permanent museum space with just over 20 exhibits that visitors can not only touch but, in many cases, transform.
There's a light floor that reacts to every touch or step; a walk-through house-like structure that fills with lightning, thunder, and other effects; a quantum mirror room filled with digital art projections; a virtual reality "metaverse" where guests can play a game as they walk through different "infinity" rooms; and a room that will fill itself with digital art based on prompts the guest submits to an artificial intelligence program.
This fun futuristic museum is great for families, date nights, instagrammable photo-ops, and an all-around WNDR-ful time.
The Gaslamp Museum
Location: 410 Island Avenue
The Gaslamp Museum at the Davis-Horton House (formerly known as the William Heath Davis House) is located at the corner of Fourth and Island Avenues in the heart of the historic Gaslamp Quarter.
The museum provides San Diego residents and visitors with museum exhibits, programs and tours about the historic district it calls home. The museum features a repository of artifacts, photos and archives that have been preserved for residents and visitors from around the world to enjoy.
Guests visiting the Gaslamp Quarter can enjoy easy parking at the following garages: