When visiting the Gaslamp Quarter, please practice social distancing and follow county health guidelines regarding face coverings amid COVID-19. Gaslamp businesses follow the rules and won't admit customers who don't. Thank you. (BTW, come have a blast! It's super fun in the Gaslamp, as always… even when things are weird.) — Gaslamp Quarter Association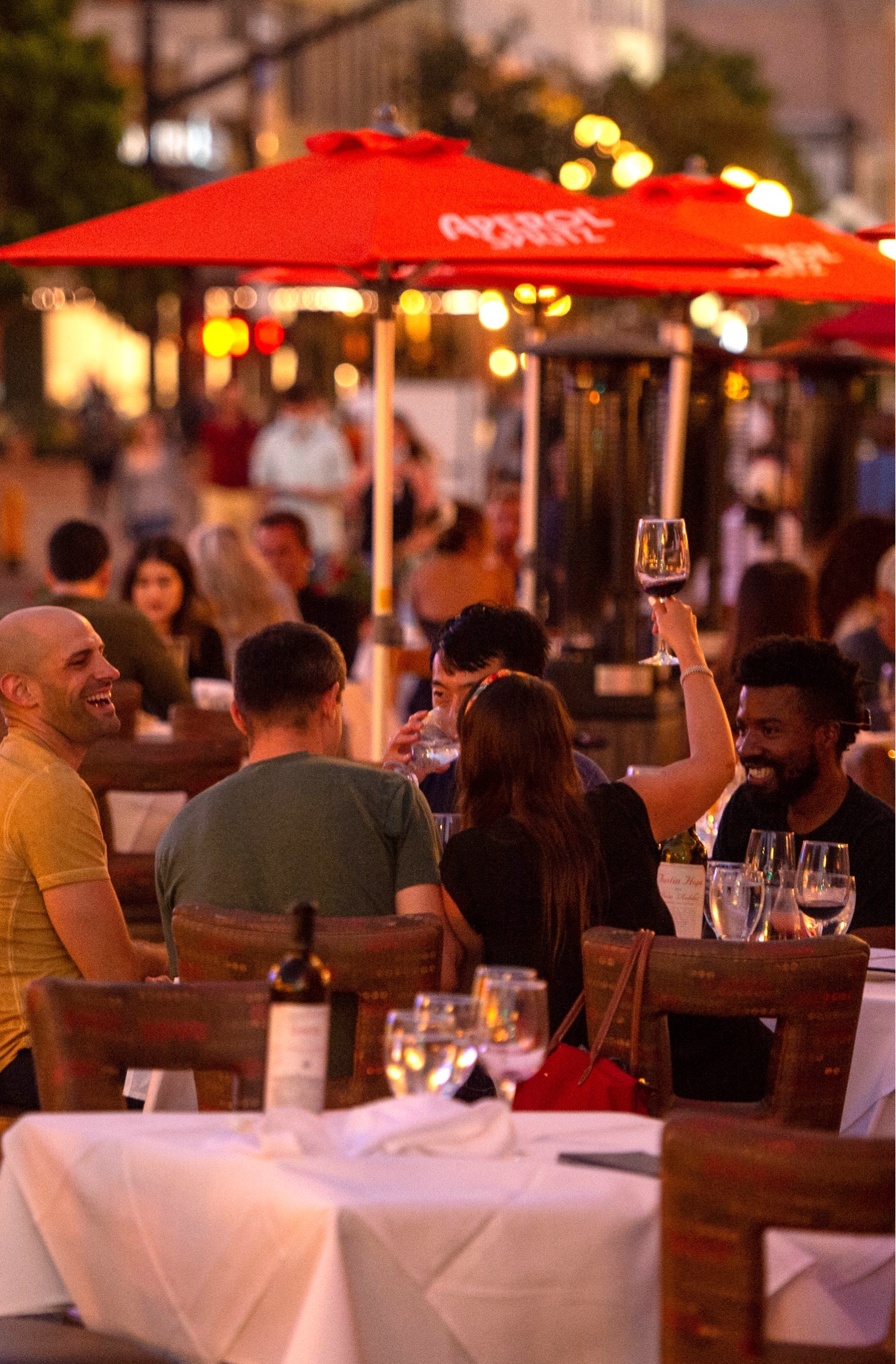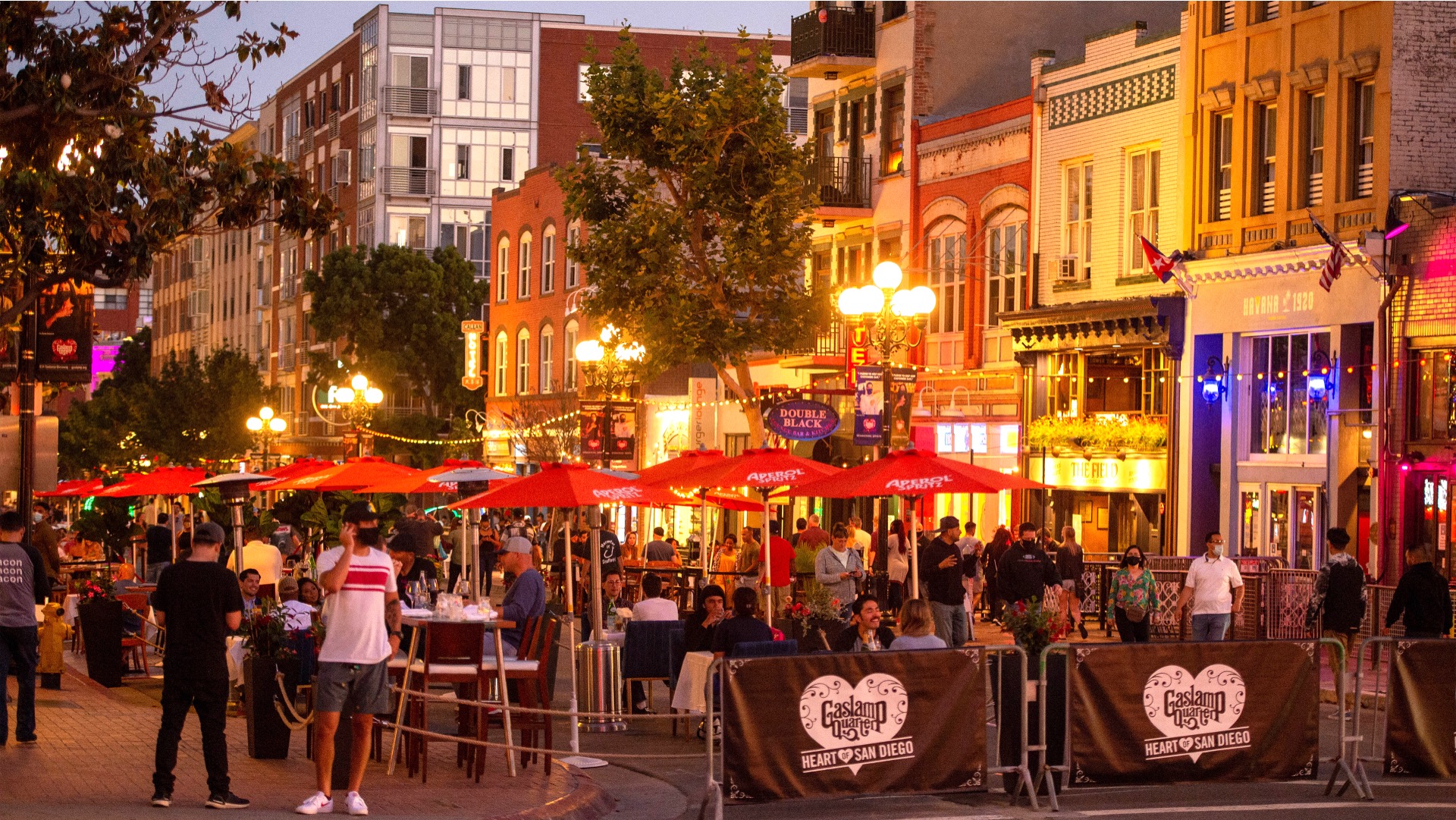 thoroughFARE
Curbside dining and shopping in the streets of the Gaslamp
July 9-11, 2020 (last week's photo gallery)
Thursday-Friday, 3 p.m. – 10 p.m. (last seating)
Saturday, noon – 10 p.m. (last seating)
Socially distant but emotionally close, thoroughFARE is the exciting new promotion that closes Fifth Avenue in the Gaslamp Quarter to vehicular traffic — paving the way for in-street dining and turning the restaurant experience inside out.
Participating merchants
Atomic, American Junkie, Asti Ristorante, barleymash, Bubbles Boutique, Café Sevilla, Gaslamp Burger, Gaslamp Pizza. Chocolate Cremerie, Greystone Steakhouse, Huntress, Lionfish, Lumi, Metl, Myst, Nobu San Diego, Osteria Panevino, Pizza on 5th, Rockin' Baja Lobster, Rustic Root, Saltwater, Searsucker, Stage Saloon, Sugar Factory, Taka, The Butcher's Cut, Tipsy Crow, The Field, Toscana, Urban India and Whiskey Girl.