It's a blast from the past the entire family can enjoy at The 17th Annual Fall Back Festival! Bring the whole gang down for a day of play and educational fun in the historic Gaslamp Quarter. This FREE children's historical street faire is in the heart of downtown's Gaslamp Quarter, with the lively festivities taking place on Sunday, November 5, 2017 from 11:00 AM to 4:00 PM in front of the William Heath Davis House, spanning 4th Avenue between Market Street and J Street and Island Avenue between 4th and 5th Avenues.
Take a stroll down the historical streets of the Gaslamp Quarter and fall back into San Diego's wild past of the 1880's. The whole family can experience the magical old-fashioned atmosphere that is brought to life each year. It is the perfect way to make history fun, yet educational. Kids can saddle up for pony rides, learn to churn butter, dip their own candles, and pan for gold with real prospectors. There is fun to be had for the entire family.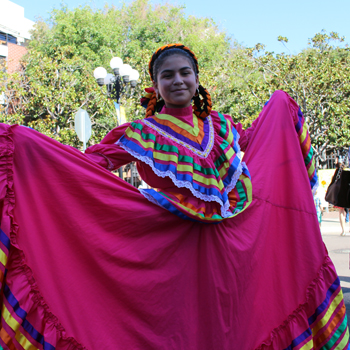 Discover the fun side of history with a Wild West Show, blacksmith demonstrations, and other interactive activities all-ages will love. There are also multiple educational opportunities by visiting one of the cultural booths and learn about different nationalities and how they have contributed to the diverse fabric that makes up San Diego. Don't forget to capture the moment by taking a time-period portrait complete with traditional Wild West attire and props. Old-fashioned contests and gold panning are sure to make your cowboys and girls work up an appetite – we have you covered with scrumptious offerings that all kids can enjoy. Kids and adults can also enter into one of our spaghetti-, pie-, or ice cream-eating contests for your chance to win some awesome prizes and walk away with a full stomach!
The timelessly cherished tradition of Fall Back Festival is a FREE event for the public to enjoy. This Sunday-funday will be filled with numerous historical demonstrators, interactive activities, and live entertainment. This is the perfect place to spend a Sunday afternoon with family and friends. Fall Back is produced by the Gaslamp Quarter Historical Foundation, and helps to advance our mission of preserving the history and culture of the Gaslamp Quarter and providing a living history of San Diego. For more information, please contact 619.233.5008 or visit www.gaslampfoundation.org and www.mcfarlanepromotions.com.