Picture it…  It's February 21st, 1998, in the Gaslamp Quarter, and a 440ft container is parked on 5th avenue unloading during Superbowl Sunday.  Well, what was on that 440ft container?  A slice of Ireland- the floor, bar and all the bric-a-brac were shipped from Ireland. Yes, nothing better than that…Authenticity at its finest at the finest city in America.
]
As you enter The Field Irish Pub you leave America and get transported into an authentic Irish pub.  Are you physically in Gaslamp Quarter? Yes, but you might have to just pinch yourself, you will feel 5,212 miles away.
In Ireland, pubs are a staple of Irish culture and a local pub is a pillar of the community.
For the Gaslamp Quarter, The Field Irish Pub is definitively a pillar of the neighborhood, now celebrating 24 years in The Gaslamp Quarter- serving drinks, food, and all the vibes seven days a week.
The Drayne family has been the only owners, Irish owned and operated…So, they might know a thing or two about Irish pubs.
Time for a fun fact!  The Field Irish Pub is one of the top accounts in California for Guinness sales.
So, you are now sitting at the bar and just to remind you that bar was brought all the way from Ireland. What do you order?
The possibilities are endless, but first a Guinness, right! When in Ireland…
Now, what to eat and drink?  The Field Irish Pub staples are the famous fish & chips, corned beef and cabbage, Shepard's pie, Irish coffee, Jameson, just to name a few.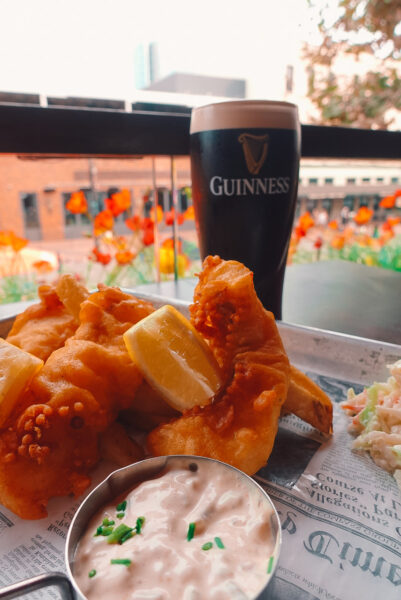 The Field Irish Pub also features local craft beer from breweries such as Ballast Point, Firestone, Harp Lager, Smithwicks, Kilkenny Irish Ale, Societe Brewing, and they are also owners of Half Door Brewing Company.
So many beers options, the question is… To beer or not to beer? Just kidding.  The real question is, what to get?  Well, what about a blend of two beers?
Have you heard and tried the snake bite? A beer Shandy? Or a Blacksmith?  All these are waiting for you at The Field Irish Pub.
Oh, but there's more… Introducing to you The Field's famous whiskey infusions with Oreo, mint, and peanut butter flavor. Oh my! This is your lucky sign to head on over to the Gaslamp Quarter and enjoy all that The Field Irish Pub has to offer.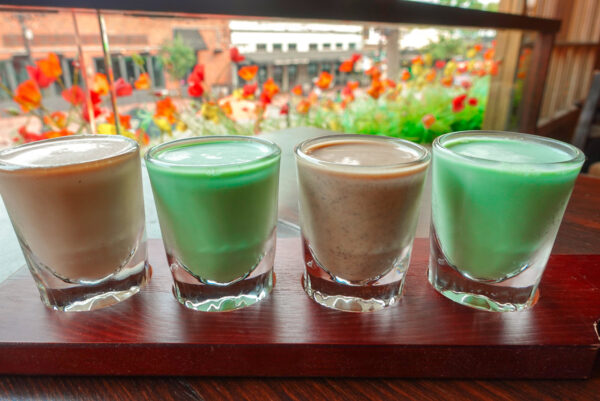 The Field Irish Pub's upcoming events and live music are shamrockin' in the neighborhood on St. Patrick's Day celebration on the 17th of March, and showing all 6 nations rugby games.
Also, the Field Irish Pub offers daily happy hour specials that will make you sláinte!
To discover more, visit  https://thefield.com/
Happy Hour Menu: https://thefield.com/san-diego-gaslamp-quarter-the-field-irish-pub-food-menu
Events: https://thefield.com/san-diego-gaslamp-quarter-the-field-irish-pub-events
Now…Picture it, you in the Field Irish Pub with a pint in hand and just living the good times in the Gaslamp Quarter.
As they say in Ireland: Céad Míle Fáilte, a hundred thousand welcomes, to the Gaslamp Quarter this St. Patrick's Day season and stop by The Field Irish Pub too!
More Gaslamp at gaslamp.org