Shop at The Gaslamp Artisan Market presented by the Gaslamp Quarter Association (GQA) and operated by Community Crops Every Sunday!
This Sunday shop The Gaslamp Artisan Market on Fifth Avenue, where more than 70 local artisans offer carefully-curated homemade and unique local products. Situated in the heart of the historic Gaslamp Quarter, the market is held each Sunday from 10 a.m.-3 p.m. on Fifth Avenue between Market and J Street, near popular shops and restaurants.
The Gaslamp Artisan Market is the ideal shopping destination for the creative, style-conscious consumer. Browse and shop for clothing, jewelry, and hand-crafted wood items. Pick up fresh flowers for that special someone. Or finish decorating your space with amazing locally-produced home goods.
"Public markets bring people together to share in the creative bounty of our city and region," says, Michael Trimble, Executive Director of the GQA. "The Gaslamp Artisan Market celebrates the entrepreneurial spirit of the Gaslamp Quarter, inviting visitors and residents to discover artisanal crafts from up-and-coming local businesses."
Stay awhile! The Gaslamp Artisan Market is free for all visitors and will feature comfortable seating and shade. We are also hosting live musical acts to entertain the crowd. At the market, you'll be able to spend the afternoon basking in the San Diego sunshine immersed in an unrivaled ambiance and vibrancy.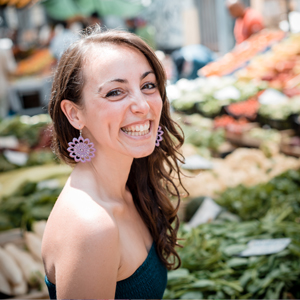 Hungry? The Gaslamp Quarter is home to over 125 fabulous restaurants! Whether you want mimosas and brunch or chicken wings and sporting events, the Gaslamp Quarter has a place for every appetite. Many local restaurants will be offering amazing specials to market go-ers, so be sure to let your server know!
The GQA is working to bring the Gaslamp Quarter's artistic and cultural significance to the forefront, improving the retail and restaurant environment with a unique, artisanal flair. Find your weekend escape within the city at the Gaslamp Artisan Market!
Gaslamp Artisan Market
Every Sunday starting April 15th at 10AM on Fifth Avenue between Market Street and Island Avenue.