Gaslamp Quarter Best Brunch
barleymash

 Brunch meets high-energy at barleymash while serving you indulgence in every bite.
If you're looking for a lively atmosphere and a diverse menu, barleymash is the place to be. Located in the heart of San Diego's Gaslamp Quarter, this trendy eatery offers a unique brunch experience that will leave your taste buds tingling.
Executive Chef Kevin Templeton has curated a menu that features classic brunch favorites with a twist. Your taste buds will thank you!
As the sun rises over San Diego, brunch-goers flood the trendy barleymash for a taste of the restaurant's unique and flavorful morning fare. With its inviting atmosphere and impressive menu, it's no wonder that this hotspot has become a staple in the Gaslamp Quarter. But what sets barleymash apart from other brunch spots? Let's take a closer look.
A Feast for the Senses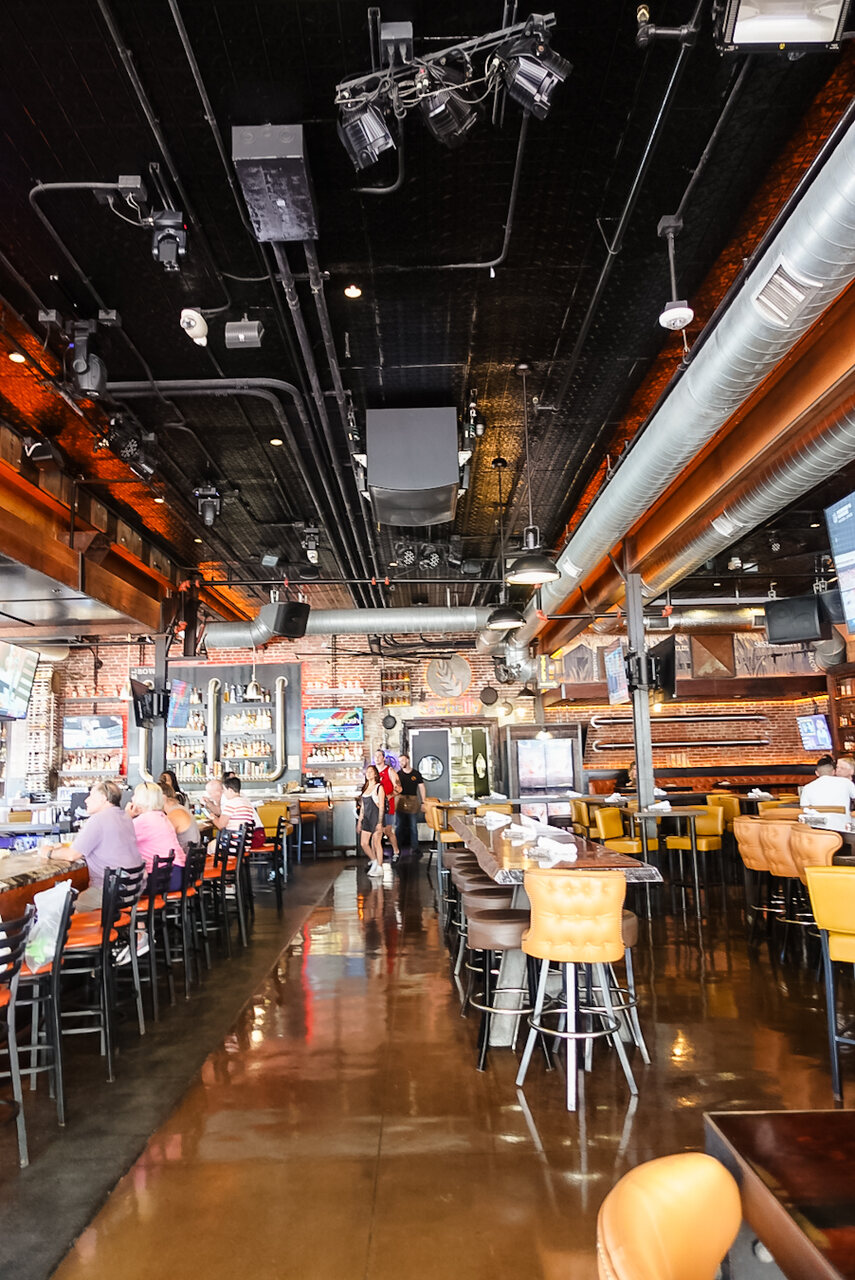 A diverse menu that caters to all tastes and a lively atmosphere
Upon arrival, the first thing that catches your attention is the lively vibe of the restaurant. The space is filled with natural light and a rustic, industrial decor that creates a welcoming and cozy atmosphere. The bar is stocked with an impressive selection of beer and cocktails, but the real star of the show is the brunch menu.
One of the standout dishes on the menu is the cardamom pecan roll. This pastry is a perfect blend of cardamom, orange zest, and toasted pecans, topped with a generous amount of cream cheese frosting. It's a delicious and indulgent way to start your day. The flavors come together beautifully, making it the perfect sweet treat to start your brunch.
Another must-try dish is the Morning Wood. This hearty dish is made with a barley flatbread topped with roasted tomato sauce, a three-cheese blend, scrambled eggs, and applewood smoked bacon. The combination of flavors is both savory and satisfying, making it the perfect brunch option for those who want something filling.
For those looking to indulge in something a little healthier, there's the "Aren't You Healthy" granola, which features coconut curls, mixed berries, agave, and Greek yogurt. This dish is light and refreshing, and perfect for those who want to fuel up for the day without feeling weighed down.
Executive Chef Kevin Templeton's offers delicious dishes, so don't wait and indulge in all the deliciousness it has to offer
The real star of barleymash's brunch menu is its DIY Bloody Mary bar. Featuring a house-made Bloody Mary mix and an array of toppings like bacon, celery, peppers, cheese, olives, and more, this bar is a veritable playground for cocktail lovers.
And for those who prefer something a little sweeter, the Strawberry Sunrise is a must-try: a delicious concoction of vodka, strawberry, lemon, and basil that's sure to get your day off to a great start.
barleymash's brunch menu is a feast for the senses, with something for everyone to enjoy.From sweet to savory and everything in between, there's something for everyone.
barleymash is the perfect destination for brunch lovers who crave a delicious brunch experience. With Executive Chef Kevin Templeton's inventive dishes, so don't wait and indulge in all the deliciousness it has to offer! So whether you're looking for a leisurely brunch with friends or a quick bite before exploring the Gaslamp Quarter, barleymash is the place to be.
Location: 600 Fifth Ave, San Diego, CA 92101
Follow barleymash on social media and check out their website for more information and specials! Visit them in person at 600 Fifth Avenue, San Diego, CA 92101 to take your taste buds on a ride.
barleymash Brunch 
Follow barleymash: Instagram