Enjoy Some Fine Dining
The Gaslamp District is home to some of the best fine dining restaurants in all of Southern California. Enjoy anything from fresh seafood, dry aged steaks, wagyu grade beef, too fine Italian cuisine. There is something for everyone in the Gaslamp!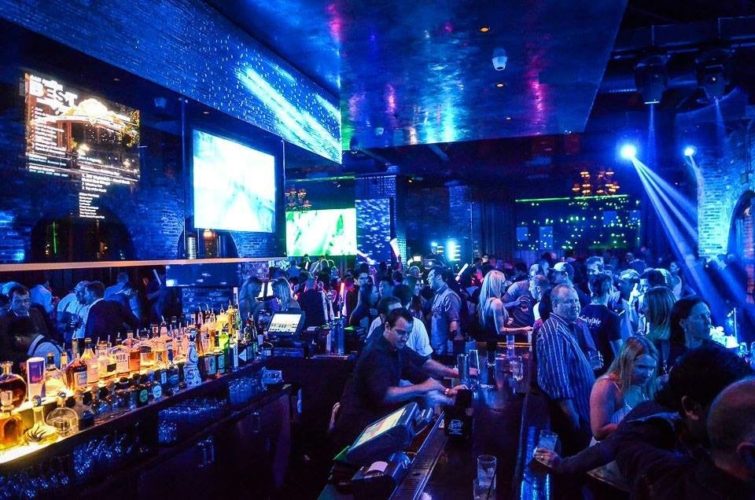 Dance the Night Away at a Club
Downtown San Diego is home to amazing clubs like 207, Atomic, and Fluxx to name a few. These clubs have been providing San Diego tourists and locals a spot to relax after a long day for many years, and they don't plan on stopping soon!
Enjoy a Magic Show with Dinner
Illusions Theatre & Bar is proud to give you a unique magic experience! Come to an intimate close-up show at Illusions for the magic, laughter and fun, and stay for a drink. Their professional magicians will be performing at 7pm and 9pm on Friday and Saturday nights. Although all ages are welcome, there may be adult themed comedy and tricks, as well as alcoholic beverages being served. Each show time will seat up to 46 guests and tickets are limited to first come, first serve. If you arrive early, feel free to enjoy a beverage in our indoor lounge area.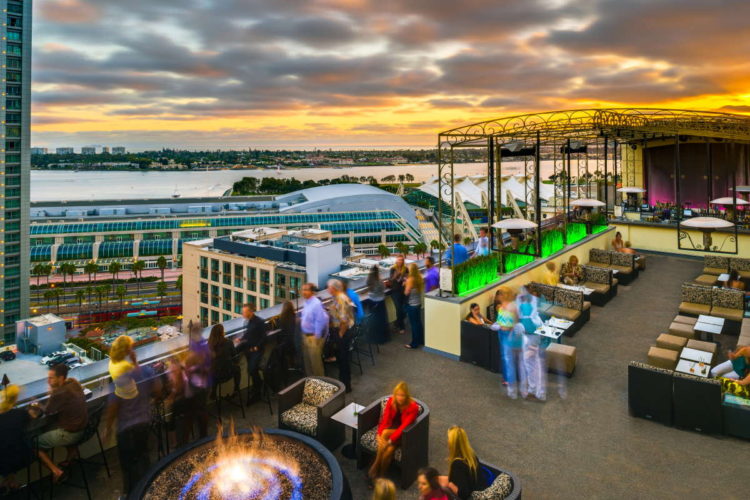 Lounge on a Rooftop
The Gaslamp is home to a wide variety of rooftop lounges that overlook the beautiful downtown skyline. Choose from the Altitude Sky Lounge, The Nolen, or Solamar to name a few! These lounges are perfect for you and your significant other to enjoy some drinks in luxury!
Enjoy Some Live Music
The Gaslamp is filled with a plethora of live music selections that will satisfy the taste of any music lover! Choose from a selection of bars and restaurants that have lives performances like Cafe Sevilla Restaurant and Tapas Bar, which offers Latin, Salsa, Flamenco, Rumba, Gypsy King Style Music & more. Or, check out the Tin Roof which offers local artists, country music, jazz, and even reggae! If you are looking for a live performance to enjoy on your night out, look no further!
Dueling Pianos
There are a lot of entertainment choices out there, but only one that has captured the basic desire of everyone to "be" the entertainment! Dueling Pianos are two piano players/singers performing at two, face to face grand pianos in front of two large mirrors performing the classic rock 'n roll hits from the 1950s to the present. It is request driven by the audience and with the use of multiple teams, goes non-stop all night. It's the great music hits of all time combined with great showmanship, energy and comedy. Watching the people, watch the people It's worth the price of admission alone! The Perfect place to celebrate any occasion.
Catch a Comedy Show
The Gaslamp is home to American Comedy Co. which is a world famous comedy club that hosts big stars, rising talents, and even open mic nights. Joe Rogan has even said that the American Comedy Co. "Is Perfect! it's the perfect club. Can't get any better". This is the perfect spot if you are a comedy fan or are just looking for a laugh!