El Chingon
"Bad ass" Mexican restaurant and bar in San Diego's historic Gaslamp Quarter. With an exciting menu featuring some Mexican classics, they serve only the best of the best when it comes to ingredients and spirits.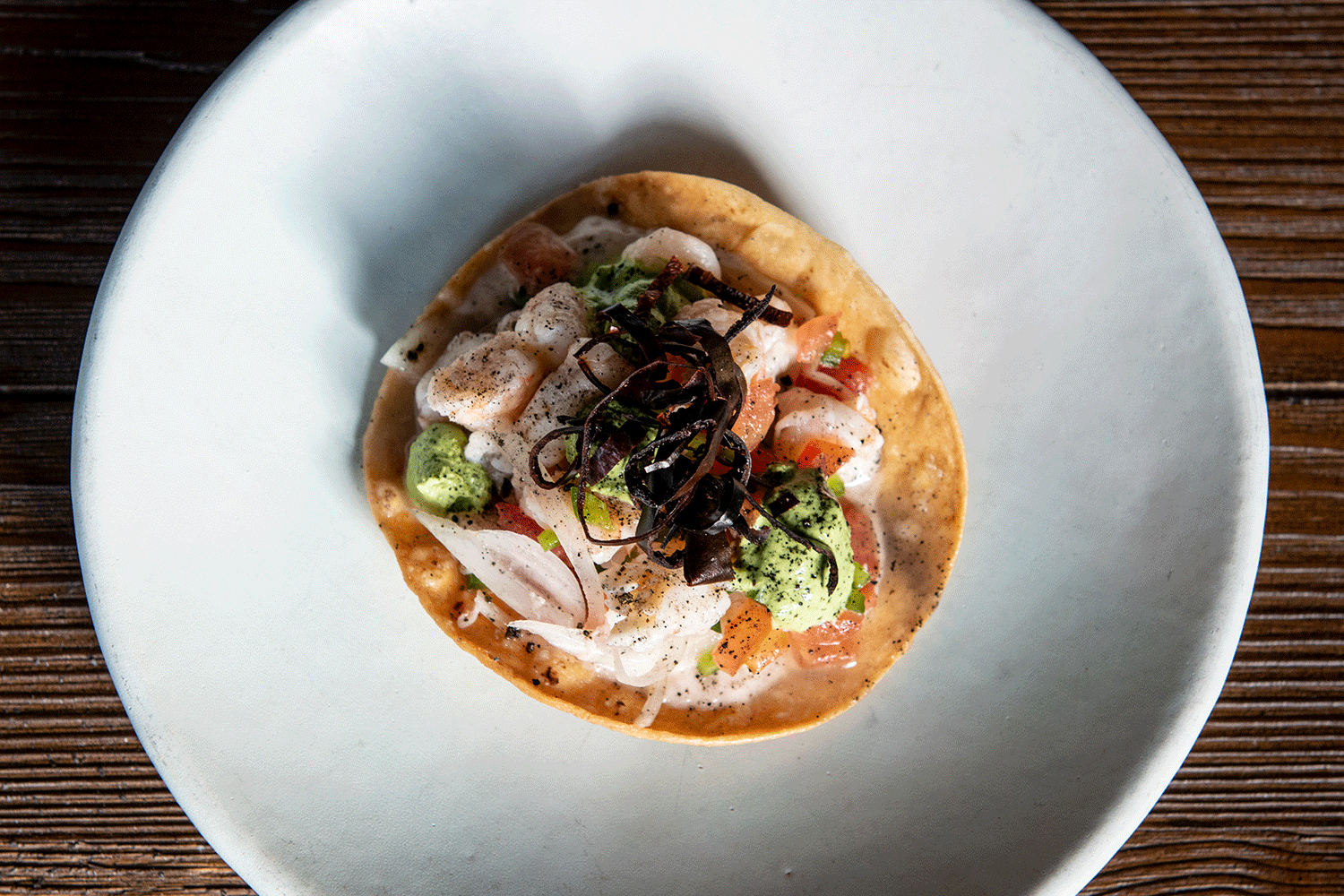 Juan Tequila Bar and Restaurant
Welcome to Juan Tequila, Gaslamp's innovative Cocktail and Mexican Cuisine! They've designed a space that's unique to San Diego, with extra touches to enliven every experience. You'll love their non-pretentious New York vibe with chandeliers, club leather furniture, marble tabletops and "starry" lounge.
TACOS, TUNES, & TEQUILA… that's what La Puerta is all about. They have always envisioned La Puerta as a hangout for people who want to be treated with a high level of hospitality while enjoying quality Mexican food and drinks in a fun atmosphere. Their Sinaloa inspired family recipes demand they make nearly everything on the menu fresh daily and never use artificial flavorings or enhancers.
Las Hadas Bar and Grill
Cheerful Mexican option featuring a seafood-centric menu, handmade margaritas & happy-hour deals.
Rockin' Baja Lobster Coastal Cantina
For many years tourist have flocked to the local fisherman's houses to eat local Pacific lobsters, wrapped in warm flour tortillas along with ranchero beans, Mexican rice and a hot red chili sauce. Butter was a rarity in the early days and it was advisable to bring your own. Of course icy cold Mexican beers and Margaritas were used for "washing it all down".
Tacos El Cabron
Tacos El Cabron started their business with the vision to bring authentic Mexican Street Tacos to the downtown San Diego market in the heart of the Gaslamp! Their business has developed a reputation for having one of the best Adobada and Spicy Shrimp Tacos in all of San Diego
Taqueria Los Chuchys
Family owned Mexican restaurant serving San Diego for over 20 years.
The Blind Burro
The Blind Burro is Good Time Design's newest restaurant concept located in San Diego's East Village. The Blind Burro specializes in Baja coastal cuisine using local and sustainable seafood and produce when possible. Think grilled fish, chicken and shrimp, with a Mexican and Baja inspired twist. The Blind Burro showcases a second-to-none tequila, mezcal and spirits program that enhances the restaurant's Baja Coastal vibe. With a walk up outdoor bar, guests will be able to eat and drink, while enjoying the always-amazing San Diego weather. Come late night, the restaurant will convert into a fun and unique lounge.
Volcano Rabbit
Offering downtown's largest tequila selection and craft tacos within a stylish social space, Volcano Rabbit expertly blends high energy with contemporary dining to create an enticing night out in the heart of the Gaslamp Quarter.